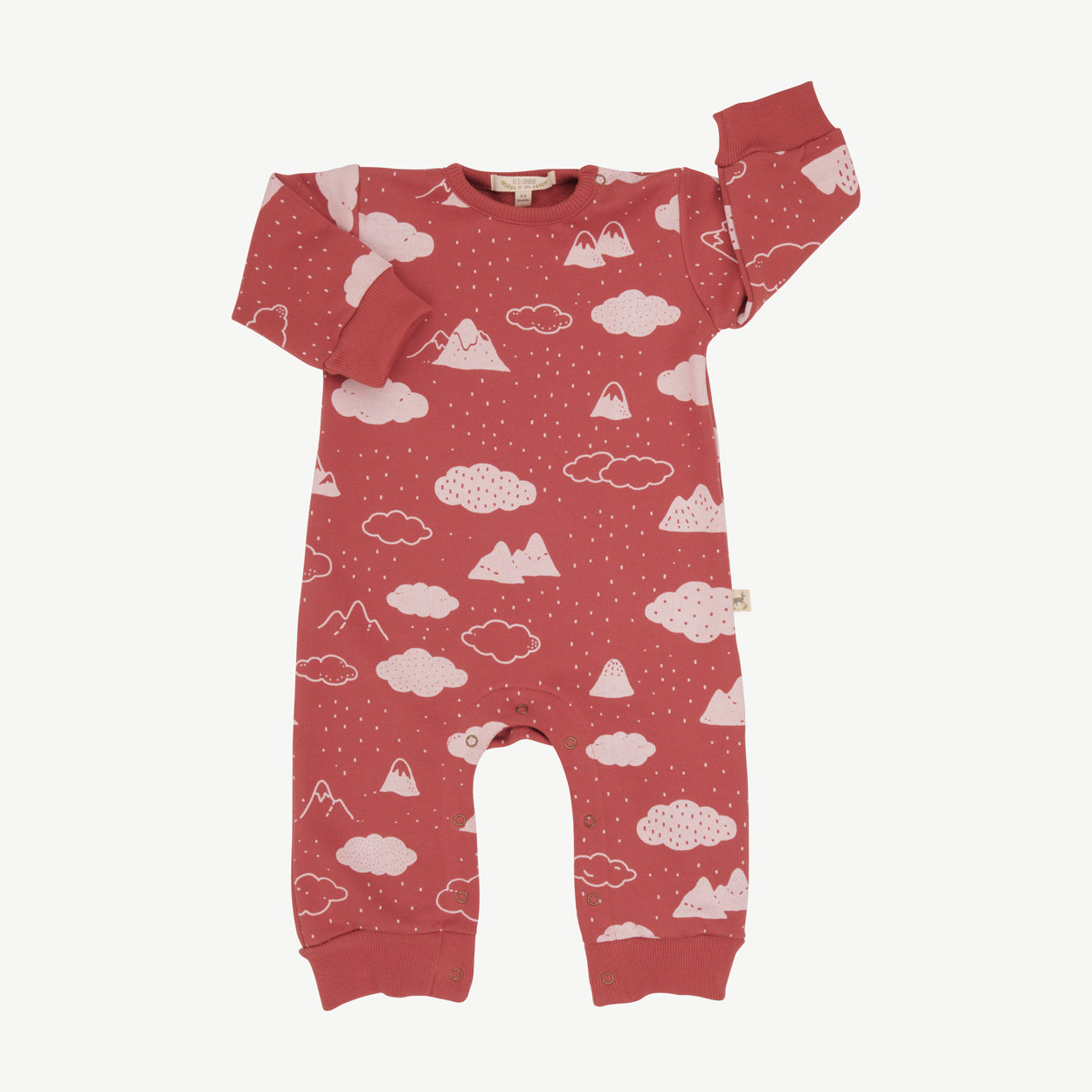 3 in stock
Out of stock
Out of stock
3 in stock
Out of stock
3 in stock
Jumpsuit snap-buttons opening on the shoulders, made of comfy and warm all-cotton French Terry fabric. Metal snap buttons on the inseam for easy diapering.

Composition:
100% Pima cotton - French Terry knit fabric
Pre-shrunk with eco-responsible laundry process (Low energy and water consumption).

Made in Peru

Care: Machine wash cold // Air dry or tumble dry low // Do not bleach // Do not dry clean

French terry is a knit fabric similar to a jersey, with loops on one side and soft piles of yarn on the other side. It's cosy, moisture-wicking, absorbent, and keeps you cool. It is a versatile fabric that you'll find in clothing like sweatpants, hoodies, pullovers, and shorts.

Pima cotton is considered one of the finest and most appreciated types of cotton in the world. It is cultivated free of pesticides, herbicides and synthetic chemical fertilizers in the northern coastal valleys of Peru. It is carefully harvested by hand, produced and spun without toxic chemicals. Due to its unique natural properties, it is incredibly soft, durable, absorbent, and hypoallergenic.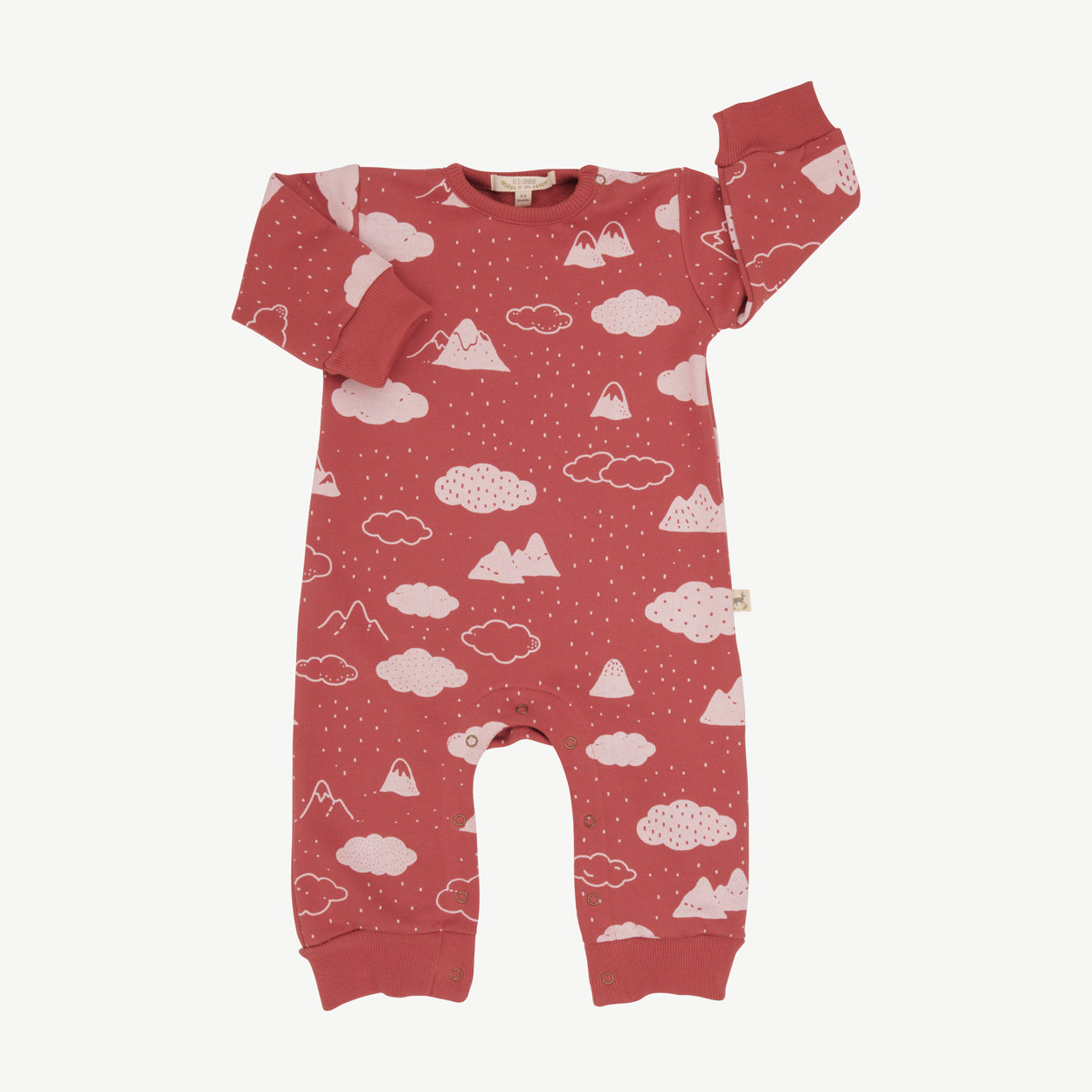 'amongst the clouds' tandoori spice terry jumpsuit
Sale price
$ 37.20 USD
Regular price
$ 62.00 USD
Choose options