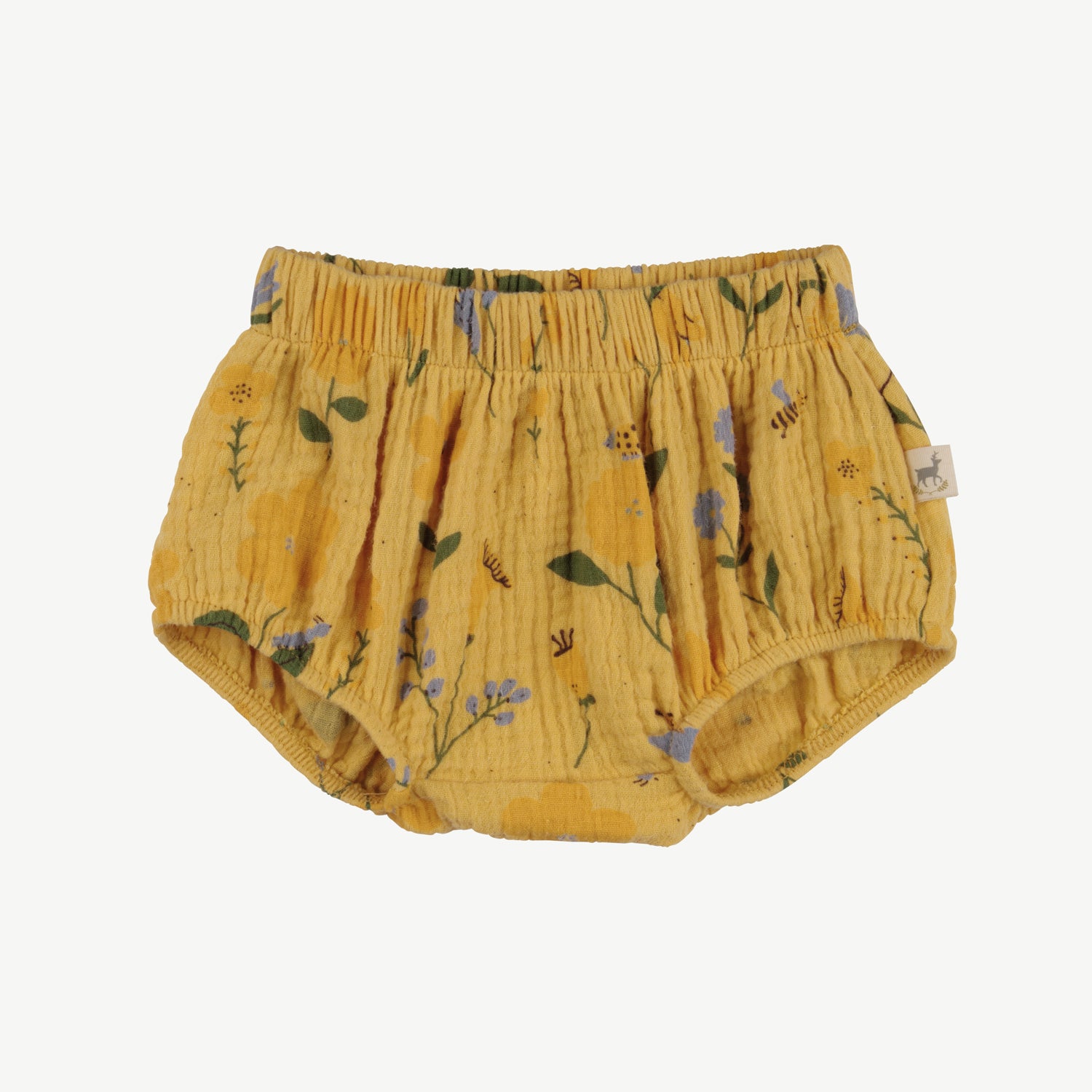 1 in stock
Out of stock
Out of stock
Out of stock
Out of stock
Out of stock
These Muslin bloomers have an elastic waistband for easy wearing. 
Composition:
100% Pima cotton - Muslin woven fabric
Pre-shrunk with eco-responsible laundry process (Low energy and water consumption).
Made in Peru
Care: Machine wash cold // Air dry or tumble dry low // Do not bleach // Do not dry clean
Muslin fabric, also known as Double Gauze, is a very delicate, super soft, fluffy and not elastic fabric, perfect for delicate skins. This fabric has two layers together of the same fabric joined at many points, which makes it impossible to separate them. It has a slightly wrinkled texture, very similar to cheesecloth. It is commonly used on baby blankets.
Pima cotton is considered one of the finest and most appreciated types of cotton in the world. It is cultivated free of pesticides, herbicides and synthetic chemical fertilizers, in the northern coastal valleys of Peru. It is carefully harvested by hand, produced and spun without toxic chemicals. Due to its unique natural properties, it is extremely soft, durable, absorbent, and hypoallergenic.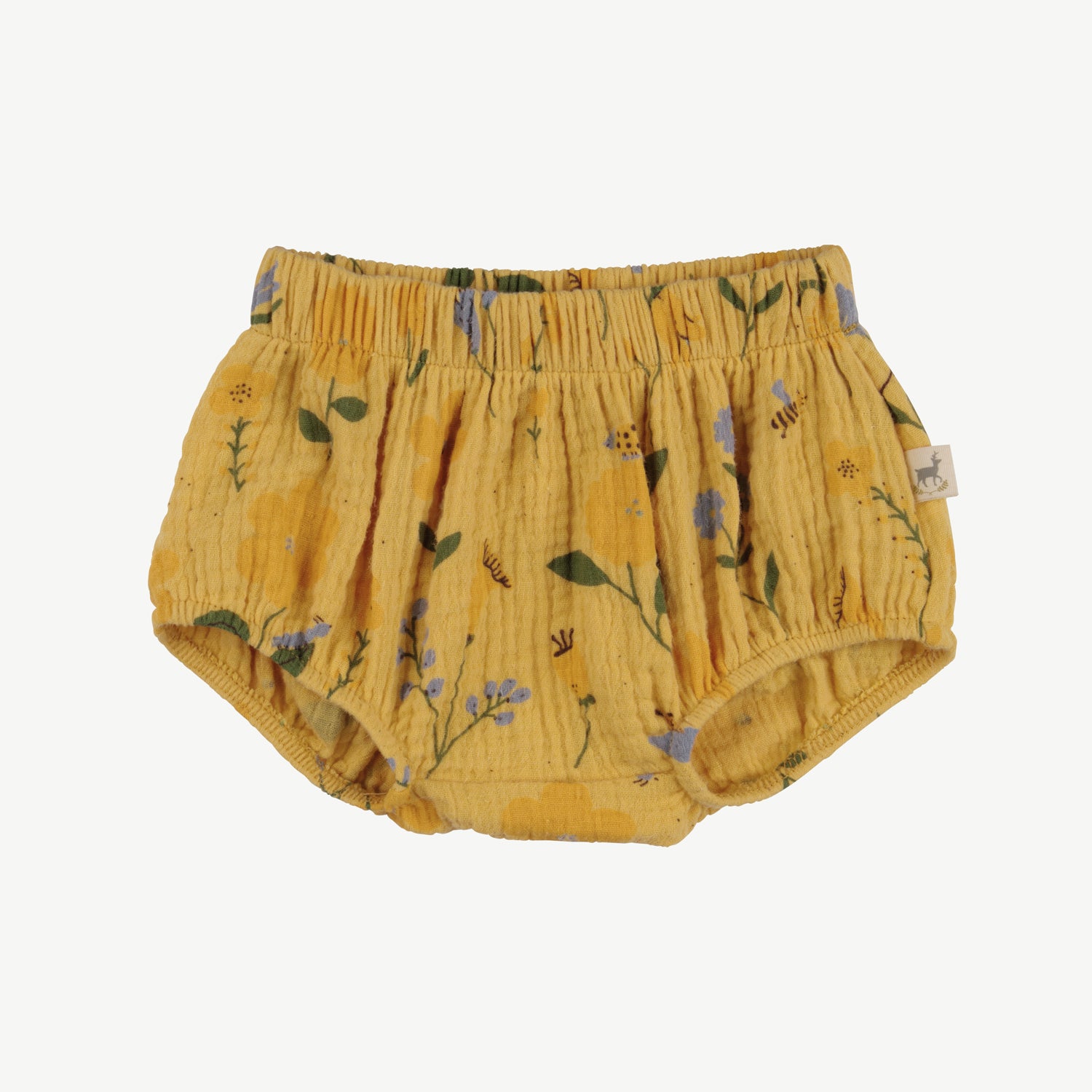 'spring blossom'amber yellow muslin bloomer
Sale price
$ 29.40 USD
Regular price
$ 42.00 USD
Choose options